The DLBCL market is undergoing a period of change, and the relative performance of the various therapies currently available in the US and EU5 provides interesting insights for anyone working in this field. This is the second post in the latest content series from AplusA focusing on DLBCL. While the first post provides a market overview this post concentrates on DLBCL treatment performance.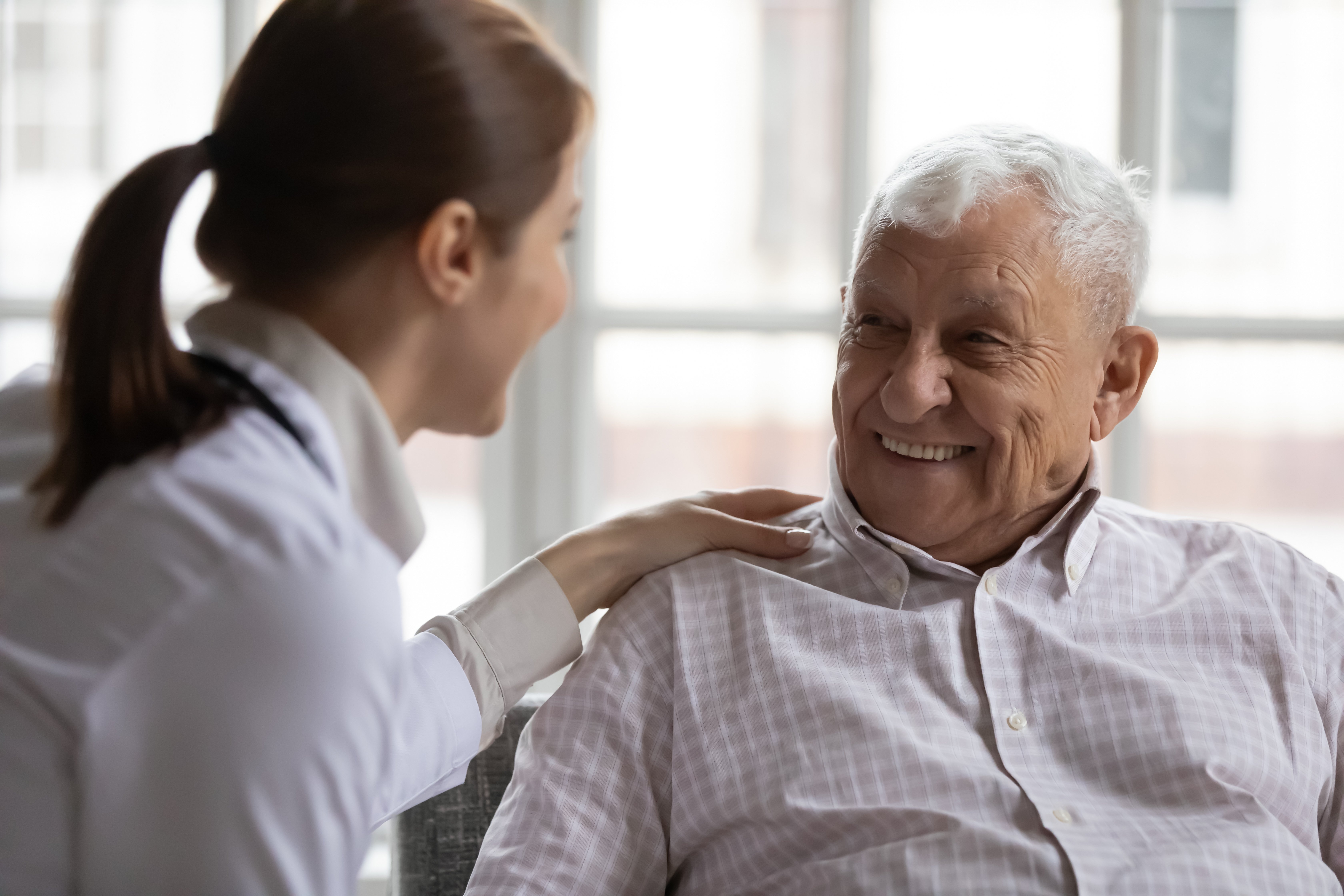 The insights shared here, and in the eBook that you can download for free
, are taken from AplusA's syndicated DLBCL market tracker. The study collects information from at least 100 US and 250 European hematologist / oncologists.
What are the attributes governing DLBCL therapy choice?
The most important attributes governing therapy choice differ between the EU5 and the US
*
as shown in the table below:
| | |
| --- | --- |
| EU5 | US |
| 1. Good OS | 1. Long PFS |
| 2. Long DoR | 2. Good OS |
| 3. Good ORR | 3. Good ORR |
Fast response to treatment and established guidelines had minimal impact on choice with many other attributes scoring in-between. Desired product attributes vary by line of therapy.
DLBCL Treatment Performance:
First-line patients
R-CHOP and slight variants, including mini-R-CHOP, which is a less rigorous regimen for frail or elderly patients, dominated first-line treatment. In fact, more than three-quarters of US and EU5 first-line patients, whether eligible or not for SCT, received CHOP or close variants plus rituximab. Initial treatment with chemotherapy regimens is said to essentially cure a large percentage of DLBCL patients.
A very small number of hem/oncs used CAR T-cell therapy, either Yescarta or Kymriah, off-label as initial treatment. Upon request, AplusA can fully investigate respondents' rationale for unusual or unexpected prescribing practices.
Approximately 20% of first-line DLBCL patients received concomitant radiotherapy. Although more than 50% were eligible, less than 20% of patients across countries received a stem cell transplant in first-line. Italian hem/oncs reported the highest percentage of first-line SCTs. US hem/oncs reported the highest percentage of third or later-line SCTs.
On average, chemotherapy patients received six cycles of treatment. Almost two-thirds completed therapy as planned or upon achievement of maximum benefit (i.e., complete remission). Unfortunately, more than 10% of US patients discontinued initial treatment due to insurance or reimbursement issues.
DLBCL Treatment Performance:
First-line maintenance
Hem/oncs commonly prescribe maintenance therapy after initial induction treatment. In Italy, 85% of hem/oncs were prescribing maintenance therapy. Physicians in Germany and France used maintenance less often than their colleagues in the US and other EU5 countries.
Rituximab monotherapy was the regimen prescribed most often for maintenance with more than 60% of US hem/oncs and 45% of EU5 hem/oncs reporting usage. Lenalidomide was in second place. More than 1/3 of all responding physicians were using lenalidomide for first-line maintenance.
DLBCL Treatment Performance:
Second-line
patients
The top three second-line DLBCL drug regimens were all chemotherapeutic agents combined with rituximab (R-):
| | |
| --- | --- |
| EU5 | US |
| 1. R-DHAP | 1. R-ICE |
| 2. R-Benda | 2. R-CHOP |
| 3. R-CHOP | 3. R-GEMOX |

After first-line R-CHOP, EU5 hem/oncs treated patients mostly with R-DHAP or R-Benda. US hem/oncs switched R-CHOP patients predominantly to R-ICE. SCT-ineligible patients received significantly more R-Benda in the EU5 and more R-GEMOX in the US.
In the EU5 about half of responding hem/oncs planned to treat second-line patients for a fixed number of cycles, one-third planned to treat until disease progression, and the remainder planned to treat until maximum response is achieved.
US respondents indicated a relatively even split for second-line patients among the three duration plans. Unlike their EU5 counterparts, US hem/oncs indicated a notable difference in planned treatment duration between SCT-eligible and ineligible patients.
Third and later-line patients
For insights on treatment performance in third and later lines, please download the complete
AplusA
DLBCL eBook
featuring insights from the
AplusA
DLBCL EU5 and US tracker including:
Complete market overview

Further DLBCL treatment performance insights

Business essential DLBCL patient journey insights

Social media insights from DLBCL patients
*OS: Overall survival; DoR: Duration of response; ORR: Overall response rate; PFS: Progression free survival