Following the release of our latest ebook, this is the first blog post in this series focusing on Diffuse Large B Cell Lymphoma, the most common form of Non Hodgkin Lymphoma (NHL). The DLBCL market is experiencing considerable growth; it is predicted to reach a size of almost USD 4.3 billion by 2022.
The insights shared here, and in the eBook that you can download for free
, are taken from AplusA's syndicated DLBCL market tracker. The research features insights from at least 100 US and 250 European hematologist / oncologists.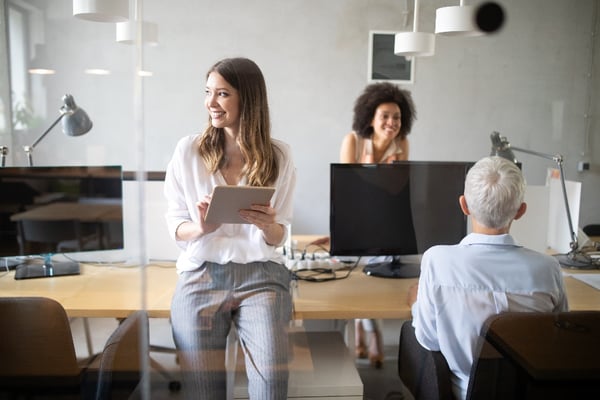 DLBCL is an aggressive cancer of infection-fighting lymphocytes (white blood cells) characterized by rapid enlargement of lymph nodes. So-called "B-symptoms" include fever, night sweats, and unexplained weight loss.
Although diffuse large B-cell lymphoma is the most common sub-type of non-Hodgkin lymphoma, it is easily classified as an orphan disease. Its annual incidence in western countries is roughly 3.8 per 10,000 inhabitants. For 2020, this ratio translates into approximately 1,250 new patients each in the EU5 and in the US.
Left untreated, the disease can quickly lead to death. Fortunately, DLBCL is highly responsive to treatment, and a large percentage of patients never experience relapse.
Reported DLBCL Market Chemotherapy Regimens
Table 1: Reported DLBCL Chemotherapy Regimens
| | |
| --- | --- |
| Regimen | Definition |
| ACVBP +/-R | doxorubicin, cyclophosphamide, vindesine, bleomycin, prednisone, |
| Benda +/-R | bendamustine |
| CHOP +/-R | cyclophosphamide, doxorubicin (hydroxydaunorubicin), vincristine (Oncovin), and prednisone |
| CHOP 14 +/-R | (Same as CHOP but shortened treatment interval) |
| DHAP +/-R | dexamethasone, high-dose ara-c, cisplatin (platinol) |
| EPOCH +/-R | etoposide phosphate, prednisone, vincristine sulfate (Oncovin), cyclophosphamide, doxorubicin (hydroxydaunorubicin) |
| ESHAP +/-R | etoposide, solu-medrol, high-dose ara-c, cisplatin (platinol) |
| GDP +/-R | gemcitabine, dexamethasone, cisplatin (platinol) |
| GEMOX +/-R | gemcitabine, oxaliplatin |
| ICE +/-R | ifosfamide, carboplatin, etoposide |
| mini CHOP +/-R | (Same as CHOP but dose-adjusted down for elderly/frail patients) |
| Pixa | Pixantrone |
In addition to chemotherapy regimens, the European Medicine's Agency (EMA) and the US Food and Drug Administration (FDA) have approved several branded drug therapies for the treatment of DLBLC. Table 2 lists these regimens in order of first regulatory approval. AplusA's market tracker reports that so far, except for rituximab and bendamustine, usage of branded therapies within the DLBCL market is negligible.
Branded Drugs Approved for the Treatment of DLBCL
Generic name

Marketer /

Brand

Class of therapy

Approval date

General R/R DLBCL usage

rituximab

EU: Roche's MabThera

US: Biogen/ Genentech's Rituxan

EU/US: Biosimilars

CD20-directed cytolytic antibody

June 1998

Nov. 1997

Combined with chemotherapy or as a single-agent for low-grade DLBCL

ibritumomab tiuxetan

Aurobindo's Acrotech division's Zevalin

CD20-directed radiotherapeutic antibody

Jan. 2004

Feb. 2002

EU: After rituximab

US: R/R low-grade b-Cell non-Hodgkin's lymphoma

bendamustine

EU: Mundipharma/ Astellas' Levact/ Ribomustin/ Ribovact

US: Eagle/ Teva's Treanda/ Bendeka/ Belrapzo

Bifunctional mechlorethamine derivative (chemotherapy)

July 2010

March 2008

After rituximab

pixantrone

Servier/ CTI Biopharma's Pixuvri

Anthracycline (chemotherapy)

May 2012

N/A

EU: As monotherapy for multiply relapsed or refractory aggressive disease

US: Not approved

tisagenlecleucel

Novartis' Kymiriah

CD19-directed autologous CAR T-cell

immunotherapy

Aug. 2018

Aug. 2017

For specific DLBCL sub-types After two or more systemic therapies

axicabtagene ciloleucel

Gilead/ Kite's Yescarta

CD19-directed autologous CAR T-cell

immunotherapy

Aug. 2018

Oct. 2017

For specific DLBCL sub-types after two or more systemic therapies

polatuzumab vedotin

Roche/ Genentech's Polivy

CD79b-directed antibody-drug conjugate

Jan. 2020

June 2019

Combined with bendamustine and rituximab

EU: For patients not candidates for stem cell transplant

US: After two or more prior therapies
For further details on the fast-moving DLBCL market as well as treatment performance, patient journey insights from the patient chart tracker as well as from our social media intelligence study download the full eBook here:
Sources:
AplusA DLBCL Syndicated Market Tracker 2020
https://www.technavio.com/report/global-diffuse-large-b-cell-lymphoma-dlbcl-therapeutics-market-analysis-share-2018?tnplus