A thoughtfully developed tracker can provide deep insights on any therapeutic area. Using the results of a syndicated AplusA tracking study on the multiple myeloma market, this series of blog posts look at the key insights that such a tracking study can provide.
You can read the first blog post in this series, Key Insights from a Multiple Myeloma Tracker, or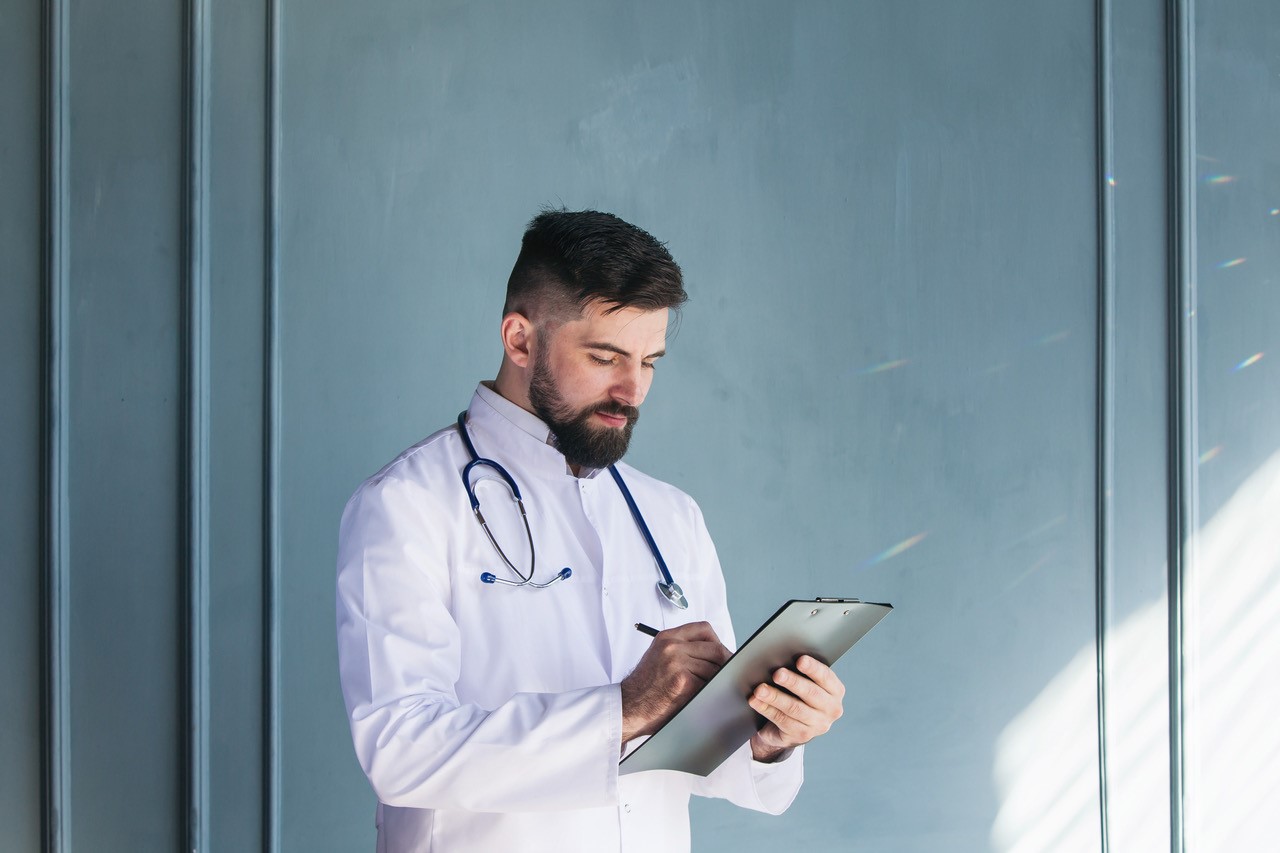 Market trackers collect complex market data.
Healthcare market research agencies track any given market in order to provide key insights on the development of your brand in relation to the whole market or a segment of the market. In order to provide the most useful information on brand performance within the multiple myeloma (MM) market, we must first breakdown the definitions of each line of treatment within the tracking study.
Here's an example of a simple breakdown of the lines of treatment for multiple myeloma used by AplusA for our syndicated MM tracker: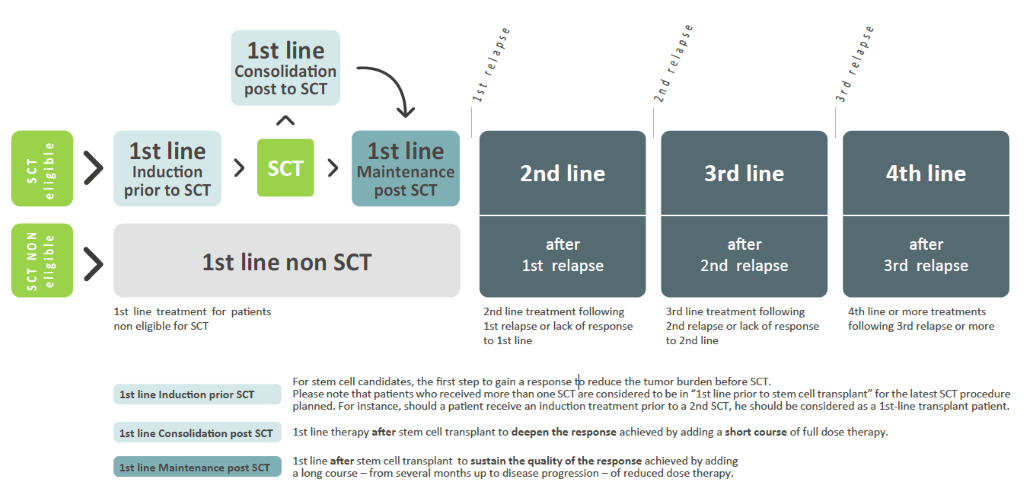 Using a disease representation chart such as this, a well-constructed tracker should answer business-critical questions regarding disease indications. Typical brand insights that can be provided by a tracking study include:
What is the distribution of brands and regimens across disease indications?
What are the current brand and regimen shares in each disease indication for all patients? For very recent (i.e., "dynamic") patients?
How have these shares changed over time? What displacements have occurred?
What changes should you expect in near- and in the mid-term future?
What important differences are there by country within the region?
Below are examples of insights on the performances of certain brands active in the MM market, taken from the AplusA syndicated MM tracker.
Brand performance by line of therapy
Overall market: In the top-5 EU, first-line is occupied only by Velcade, Revlimid®, and Thalidomide. Imnovid®, Kyprolis®, Farydak®, Darzalex®, Empliciti®, and Ninlaro® currently are not EMA-approved as first-line therapy. The share of treated patients is almost identical in first line stem cell transplant (SCT; i.e., induction, consolidation, and maintenance), in first-line non-SCT, in second line, and in third and later lines with different combinations.
Drug penetration in first line
Revlimid® holds the leading patient penetration of the MM first-line maintenance indication. Its penetration has grown steadily over the past three years to now reach a seemingly steady state of two-thirds of the market. Penetration is highest in Germany and Spain and lowest in Italy where Revlimid®, Thalidomide, and Velcade hold comparable market penetrations. Thalidomide's penetration is relatively high in the UK. In recent quarters, Revlimid® has gained notable patient penetration in France and the UK at the expense of Velcade. The leading maintenance top-5 EU post-SCT regimen is Revlimid® alone followed by RD9.
With declines over recent quarters in France, Germany, and the UK, Velcade maintenance has dropped from a high of approximately one-third to less than one-fifth of the market. For Velcade and Thalidomide, recent quarter and dynamic patient share data suggests that both brands may be growing in this indication.

Our latest eBook offers further insights from our MM tracking study. It answers the following questions:
What key benefits do market trackers deliver?

What critical insights do trackers provide on brand performance?

What business-essential knowledge do trackers provide about patients?

What do trackers reveal about market dynamics?
Source: AplusA Syndicated Multiple Myeloma Tracker 2019