KOLs (Key Opinion Leaders) have long since played an important and influential role in the healthcare industry. In recent years we have seen the emergence and rapid rise in the influence of DOLs (Digital Opinion Leaders), influencers who are either medical professionals or patients. These individuals cultivate large social media followings and share the latest updates about a certain disease or medical area with their community. Today DOLs also play a critical role in pharmaceutical marketing strategies.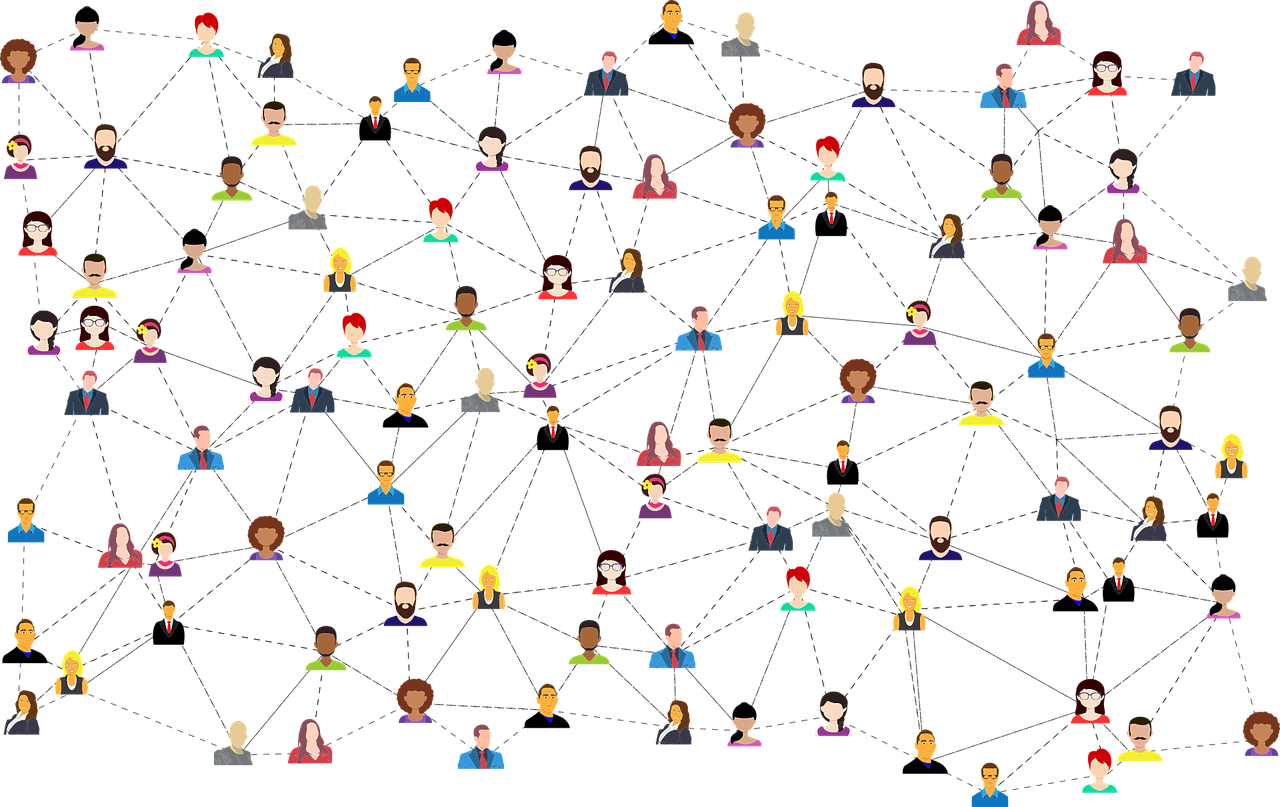 Why are DOLs Important to Pharmaceutical Companies?
Social media's influence is well established. In the same way as traditional Key Opinion Leaders, pharmaceutical companies must integrate Digital Opinion Leaders into their marketing and business strategies.
Increasing numbers of healthcare professionals with strong digital influence share their thoughts on new therapy options, conferences, and events or medical articles and industry news. Certain DOLs also take to the internet to write their own articles and posts on specific diseases and patient management.
Twitter is usually the preferred platform for HCPs sharing and commenting on such content publicly, turning to private platforms such as Sermo and 360 medics to exchange thoughts and advice with colleagues. Patient and caregiver DOLs are active on a wider variety of platforms including blogs, forums, Facebook, Instagram, and more.
Pharmaceutical companies have incorporated KOLs into marketing strategies for decades, however only 20% of traditional KOLs have a significant presence on social media, and so the relative potential of these individuals to influence and impact a market has decreased. (Find out more on the subject in this article by pharmaceuticalcommerce.com).
Nevertheless, it is important to keep in mind that DOLs and KOLs are not in direct competition as they continue to address different audiences. KOLs are still essential actors when it comes to defining and diffusing new innovations and best practices within medicine. DOLs usually address a more general audience which includes both patients and healthcare professionals, sharing their thoughts and opinions on patient management methods.
It should also be noted that there are also certain KOLs using digital platforms, and they are known as Digital Key Opinion Leaders.
In 2019, including DOLs in healthcare marketing strategies has become as indispensable as incorporating KOLs for marketers working in the healthcare industry.
Hemato-Oncology: Who are the DOLs?
The influence of a Digital Opinion Leader can be measured by their audience's importance (visibility), the engagement that they generate (comments, shares, retweets, etc.) as well as the pertinence of their content on a specific subject.
Brandwatch is a tool that allows you to determine an influence score and identify the most influential DOLs in any industry.
• Multiple Myeloma: the 5 Most Influential DOLs
The most prominent influencers sharing information on multiple myeloma are a mix of professionals and organizations.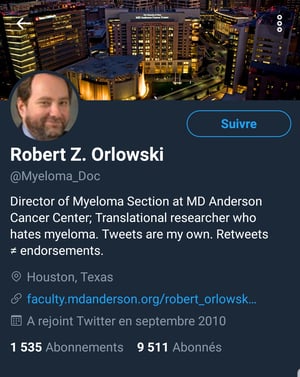 N°1: Robert Z. Orlowski
Twitter: @Myeloma_Doc
N°2: Oncology Tube
Twitter: @oncologytube
Facebook: Oncology tube
Site: www.oncologytube.com
N°3: Managing Myeloma
Twitter: @managingmyeloma
Site: www.managingmyeloma.com
N°4: Mike Thompson
Twitter: @mtmdphd
N°5: IMF - myeloma.org
Twitter: @IMFmyeloma
Facebook: International Myeloma Foundation
Web site: www.myeloma.org/about-imf
• Leukemia: the 5 most influential DOLs
Regarding leukemias, the most influential DOLs' top 5 are mainly individuals (professionals and patients).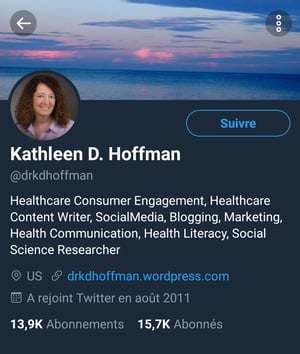 N°1: Kathleen D. Hoffman
Twitter: @drkdhoffman
N°2: Melvin Man
Twitter: @MelDMann
N°3: Oren Fuerst
Twitter: @orenfu
N°4: Navneet Majhail
Twitter: @BldCancerDoc
N° 5: Aaron Logan
Twitter: @hemedoc
• Lymphomas: the 5 most influential DOLs
The most influential DOLs on lymphomas are individuals too as well as organizations.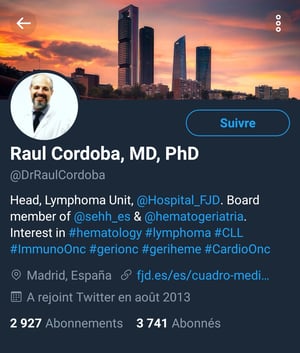 N° 1: Dr Raul Cordoba
Twitter: @DrRaulCordoba
N° 2: VJHemOnc
Twitter: @VJHemOnc
Site: www.vjhemonc.com
N° 3: Oncology Tube
Twitter: @oncologytube
Facebook: Oncology tube
Site: www.oncologytube.com
N° 4: Graham Collins
Twitter: @graham74GC
N° 5: Lymphoma hub
Twitter: @lymphomahub
Site: www.lymphomahub.com
Are you looking to speak with a market expert for free?
Several of our onco-hemato market experts are currently offering free telephone consultations to share market insights and to give you the oportunity to ask them any questions you might have. You can arrange your free appointment here:
Sources :