How do social media intelligence insights enhance your capability to make data-led business decisions in 2020?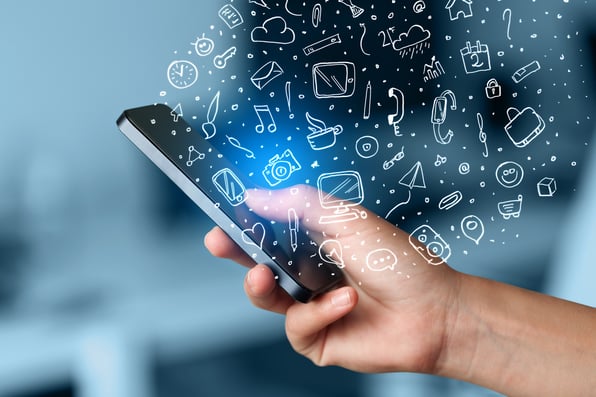 Since arriving in the late nineties and early noughties, social media has challenged and disrupted the ways in which the world communicates. The internet now has an estimated 4.5 billion users meaning that over half of the world's population are now online.
Of that total, 3.7 billion are active social media users with each user having an average of 7.6 social media accounts. The landscape is evolving quickly; in the year between October 2018 and October 2019, 328 million new social media users were counted equating to one new user every 3.4 seconds. From keeping in touch with friends and family to seeking advice from fellow internet users, communicating on social platforms has become deeply ingrained in the lives of patients and caregivers alike.
Social media discussions are a growing open source of data, some of which offer valuable insights to healthcare market researchers. Through combining social media listening technologies with market research methodologies, we are able to complement traditional market research findings with deep and broad primary data from different sources.
The advantage
s
of social media listenin
g
Traditional methodologies, albeit highly appropriate, are researcher-led and inevitably retrospective by nature. Social media analysis offers a snapshot of how people are talking about their experiences and expressing their feelings in their own terms at the exact moment they feel compelled to do so, thus giving a more spontaneous and natural vision.
The main advantages of conducting research via social media listening compared to traditional methods of data collection are:
The quantity of information available is often far greater than would be studied using traditional data-collection methods.

The information is provided unprompted as individuals spontaneously share their thoughts and experiences on topics of interest to them.

The data is freely available, logistically easier to collect and therefore reduces overall cost.
Social
media listening in healthcare market
research
Patients and caregivers increasingly turn to social media to express their feelings about their condition, the emotional aspects of the patient journey, and the challenges they face. Users speak about their unmet needs, share their experiences and ask questions to peers in similar situations.
The unprompted nature of social media conversations provides researchers the opportunity to gain insights on the "unknown unknown". Social media users may discuss topics or opinions that market researchers had not previously considered, which could complement results from previously researched areas. Social media allows important topics to be determined by the patient or the caregiver directly, rather than presumed by the research designers.
The market research analyst assumes the role of an observer and an interpreter. They read and understand what is being said and translate the mass of unstructured data into concepts that give critical insights to pharmaceutical and med-tech companies as well as to patient associations.
As with all types of research, there are also drawbacks to conducting research via social media listening. The information collected from social media tends to be less detailed, more general, and lacking in the granularity and accuracy that comes when conducting traditional studies.
Without posing specific questions to study participants on, for example, a particular part of the patient journey, spontaneous discussions on the topic may not exist online.
Our latest social media listening study on the DLBCL patient journey is available to purchase now.
Combining traditional research with social media intelligence
Social media listening and social media intelligence should therefore be seen as a way to gain a different perspective. It offers an additional way of learning from and understanding a patient or a caregiver. It is another layer of information that is most insightful when integrated with other research to gain multifaceted, more nuanced insights into a specific problem or topic.
In order to build a successful social media study, it is vital to have a clear understanding of the strength of this methodology which is at its most useful when there is a need to comprehend behavioural patterns at a high and broad level and how they are expressed by the target population.
Used appropriately, social media listening provides a formidable opportunity to better understand patients and caregivers in order to better serve their needs.
Our latest eBook provides guidance and tips on putting together a tracking study brief that results in actionable insights for you to implement in your marketing campaigns. You can access the resource for free via the link below.
You might also be interested in:
DLBCL Treatment: A Quick Overview
Planning a Tracking Study: Aligning Marketing and Market Research Teams
Sources:
AplusA
https://www.internetworldstats.com/stats.htm
https://www.slideshare.net/DataReportal/digital-2019-q4-global-digital-statshot-october-2019-v01
https://www.statista.com/statistics/788084/number-of-social-media-accounts/