The latest results from our ongoing poll among French GPs monitoring their experiences and reactions to the COVID-19 pandemic.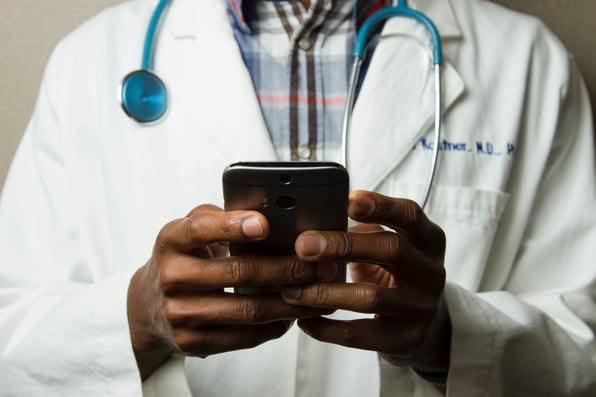 The study provides results according to the type of consultation (in-surgery, home visit, tele-consultation, and nursing home visits) and according to the severity level of the French regions. Below are key results from wave 3 as well as the link to download the latest full report.
Methodology
Information on 1996 medical interactions was collected from 99 general practitioners. The data collected are weighted according to the geographical distribution of GPs in France. The physicians completed a self-administered survey online the 14th April.
Key results from April 14th
12% of GP consultations led to a suspected COVID-19 diagnosis.

The rate of PCR-confirmed diagnoses evolves with each wave of the study, in line with the increased testing capacity in France.

6% of diagnosed / suspected COVID-19 cases led to hospitalization. This figure remains similar each time showing that while the raw number of diagnoses is decreasing, the percentage of cases of concern remains similar.

The drop in diagnosed and suspected cases is parallel in all regions included the worst affected (cases have halved in 12 days in the regions under tension).

The morale of general practitioners is strong and very similar in each wave of results.

The practice of teleconsultation has now been strongly adopted, accounting for one third of general medical consultation.
Access the full results from each of the first three waves:
Access French versions here.