AplusA teams have been receiving questions regarding the impact of COVID-19 on market research activity. Below is an overview of the situation as of March 20, 2020.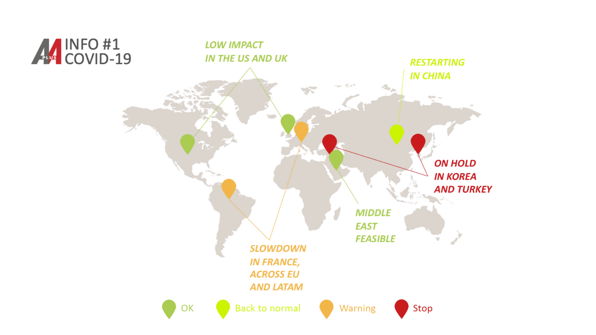 The map above shows the situation as of March 20 regarding data collection feasibility across the world.
Key points
Face-to-face interviews have been replaced with remote interviews via phone or internet.
All AplusA in person meetings with clients have been replaced by videoconferences.
AplusA Shanghai office has fully reopened.
As the global situation evolves, we will continue to keep you updated with the latest developments regarding our activity. Please don't hesitate to contact us directly for more information.